With over a dozen galleries to explore, the Everhart has something for everyone to enjoy!
Museum collections have the power to inspire creativity, motivate artistic expression, and stimulate local pride. Exhibitions are an essential component of the Everhart Museum's mission. As a regional museum, the Everhart is committed to presenting works and objects that celebrate the cultural heritage and natural history of not only Northeastern Pennsylvania, but also of places around the world. The Everhart invites you to explore the collection throughout the three-story building.
NATURAL HISTORY AND SCIENCE
The Everhart provides of a snapshot of the natural world of the present and the past, locally, regionally, nationally, and globally, through its immense collections of fossils, taxidermy, rocks, and minerals. It was Dr. Everhart's own assemblage of taxidermied birds as well as other mounted animals and natural history specimens that formed the foundation of the Museum's original collection in 1908. Many of his own specimens are on view today, over a century later.

The natural history and science galleries include the Rocks and Minerals Gallery, the Fossil Gallery, and the Bird Gallery, which in addition to over 600 preserved birds also contains a selection on mammals, reptiles, and amphibians.
---
---
ARTS AND HUMANITIES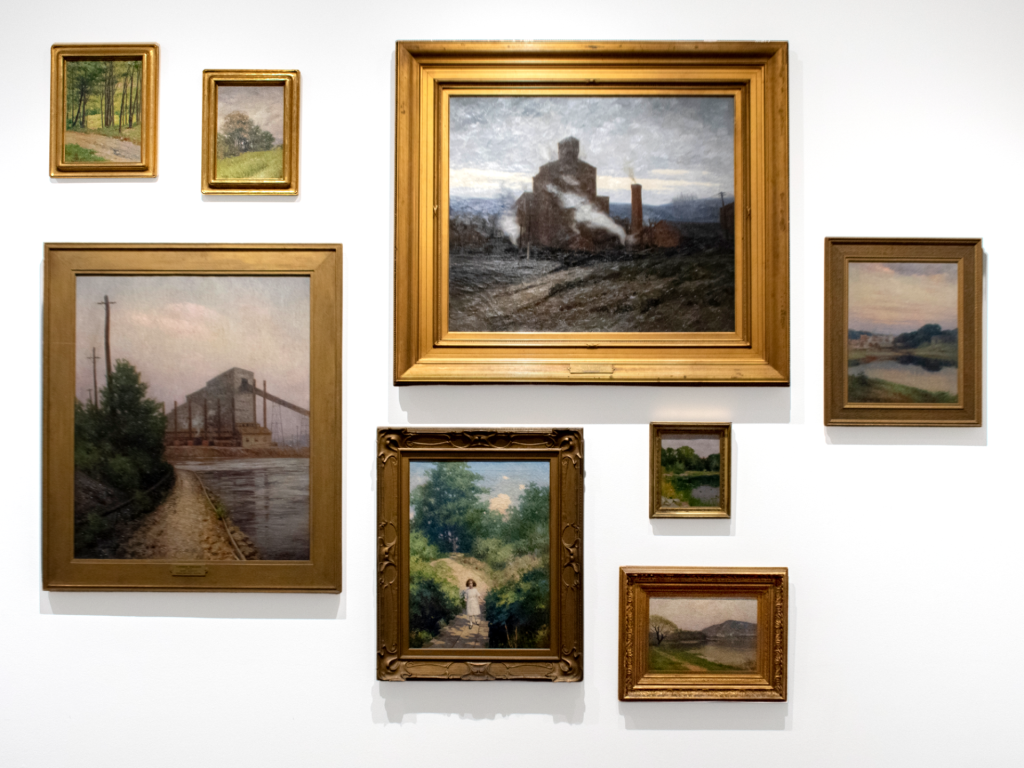 The Everhart Museum exhibits world-class art created by artists from around the world throughout time, fulfilling its mission to facilitate a deeper connection between the communities of Northeastern Pennsylvania and beyond and the world around them.
The Main Gallery on the second floor features a selection of works that tell the story of how the Museum's collection developed since 1908. The East Wing of the second floor contains four galleries dedicated to regional arts: the John Willard Raught Gallery, the Hope Horn Gallery, the Frederic C. Knight Gallery, and the Dorflinger Glass Gallery. The Everhart has a long history of collecting and supporting regional arts and has amassed a substantial heritage collection. Pieces are changed out in the art galleries often so that the Museum can share more of its collections and there is something new to see with each visit.