WILD BEES: PHOTOGRAPHS BY PAULA SHARP ROSS EATMAN
June 15–October 29, 2023
Wild Bees, a traveling exhibition of work by photojournalist and writer Paula Sharp and photographer Ross Eatman, features colorful high resolution photographs of bees of many varieties in their natural habitats exhibiting their natural behaviors. Beekeeping tools and wares from the Everhart collection are also included.

For more information on this exhibition and the artists' work, click here.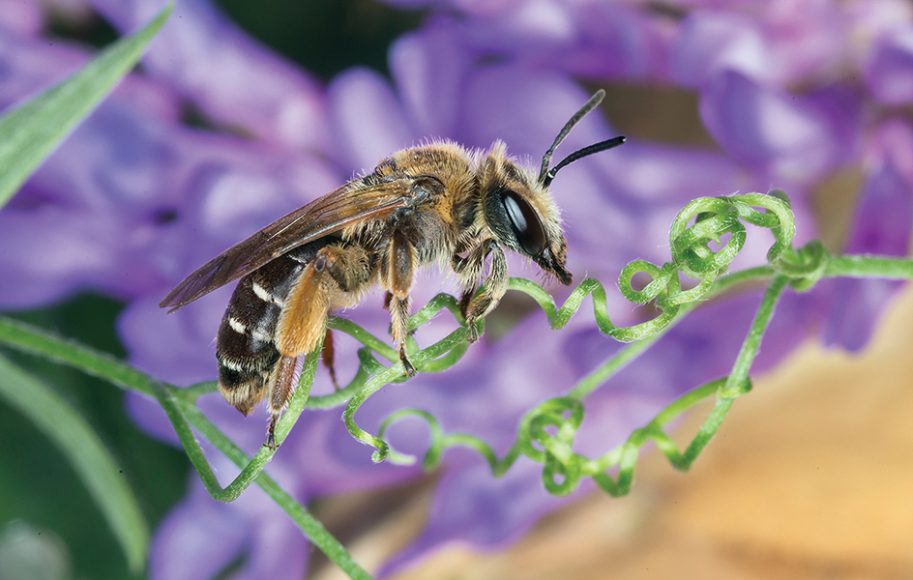 WOMEN IN ART
March 2–October 8

Women in Art showcases the exceptional artistic legacy of female artists in Northeastern Pennsylvania and beyond, as well as exemplary works depicting women. Bringing together a diverse group of artists, each with their unique style, voice, and vision, the exhibition is a testament to the power of women in art, both as creators and as subjects.

Through painting, sculpture, watercolor, and mixed media, these artists exemplify and portray the many facets of womanhood, from strength and beauty to resilience and vulnerability.  Featured artists include Hope Horn, Priscilla Longshore Garrett, Margaret Oettinger, and more.

WORKS ON PAPER
Ongoing
Works on Paper highlights selections from the rich collection of ink sketches, charcoal drawings, engravings, etches, photographs, and more in the Everhart's holdings, which is comprised of hundreds of works.
Sponsored by John A. Farkas in loving memory of Nancy S. Farkas and John Anthony Farkas, Jr.
CHANGING FREQUENCIES: WORKS BY JON CARSMAN
November 18, 2022–Winter 2023
Featuring selections from the Everhart's collection, this show highlights Wilkes-Barre, PA native Jon Carsman's (1944–1987) distinctive silkscreens as well as his acrylic, pen, and watercolor works. Much of his catalog includes pieces inspired by the natural landscape and architecture of Northeastern Pennsylvania, encapsulated in vivid work often described as "super realism" or "new realism." Carsman became widely renowned, exhibiting alongside fellow silkscreen artist Andy Warhol and Abstract Expressionist Hans Hofmann.
IN FULL BLOOM: FLOWERS OF THE EVERHART
Ongoing
In Full Bloom: Flowers of the Everhart showcases the essence of flowers as captured in painting, drawing, 3D art, and photography. The exhibition draws from the Museum's rich collections to celebrate flowers' ephemeral beauty and efforts to preserve it through diverse artistic methods and styles across cultures and time. Artists featured in this exhibition include Jon Carsman, Evelyn Metzger, Margaret Oettinger, and more.