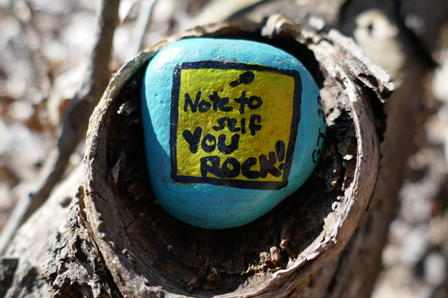 In this workshop, presenter Danielle Woodbridge will explain how the Kindness Rocks project began and how the Scranton Rocks local organization fulfills the mission of providing inspirational messages on rocks nestled in public spaces. These little random acts of kindness at just the right moment can change someone's entire day, outlook, and life. Woodbridge will demonstrate how to paint a kindness rock and how to come up with motivational quotes for the artwork. 
Date:
July 29, 2023
Time:
12:00 p.m.–1:00 p.m.
Cost:
Adult: $5
Students and Seniors (60+): $3
Youth 17 and under: $2
For more information, please contact Camille Dantone at camille@everhart-museum.org.