Visitors to the museum often ask where our collection of birds came from. With 560 on view in our ornithological gallery and another 2000 or so in storage, the answer isn't simple especially considering that records of our earliest collections are spotty by today's standards. Today we'll begin a series that will profile the cast of characters who worked together over the course of nearly 100 years to put together the Everhart's massive inventory of birds.
Ziba "the Sure Shot" Scott (1845 -1905), was a lifelong resident of Spring Brook Township, located seven miles south of Scranton. He made his living as a "hunter, trapper, fisherman, and ginseng root hunter" (Scranton Republican, April 28, 1905), and was a friend of fellow Civil War veteran Dr. Everhart, who would occasionally buy bird skins for his collection from him. Scott spent most of his time in the woods of Northeast Pennsylvania, where he once survived an attack by a wounded wild cat (The Wilkes-Barre News, March 8, 1900).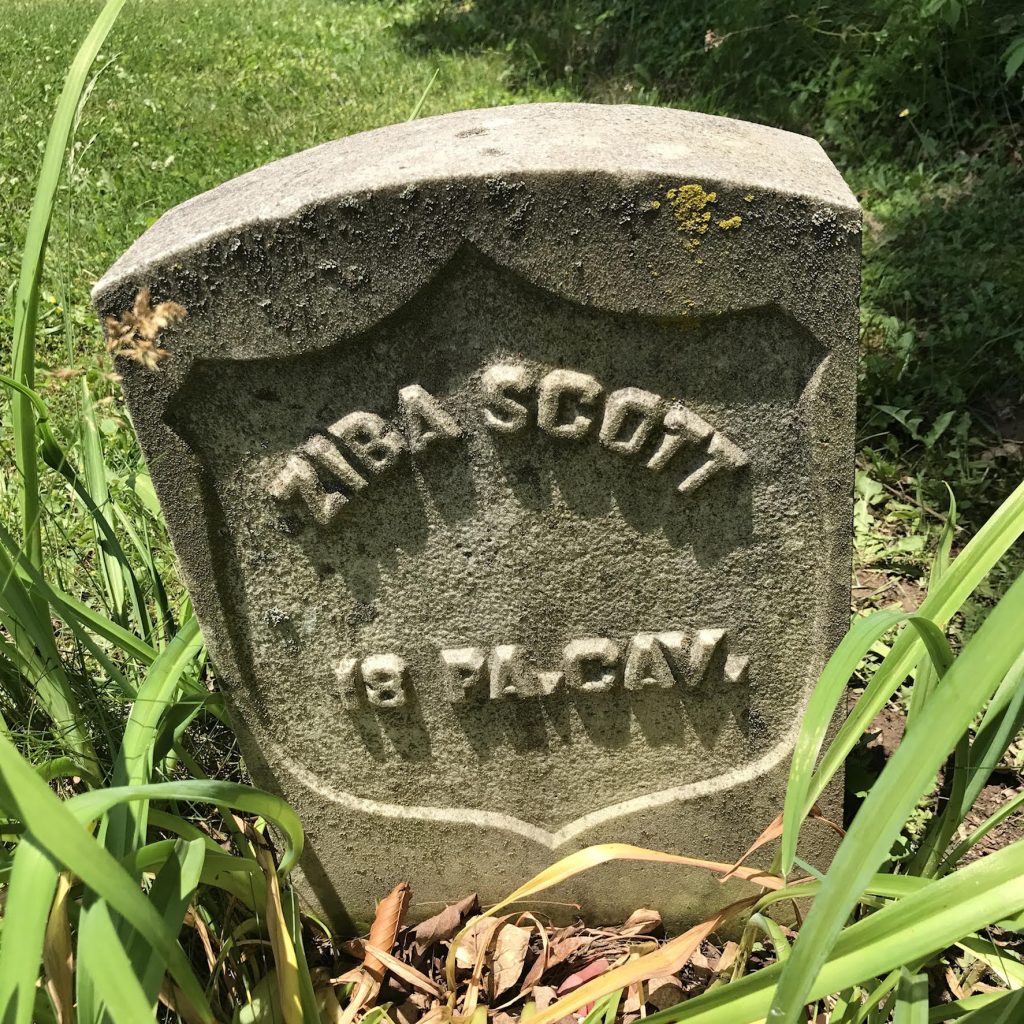 On April 5, 1905, Scott spent part of his day in Scranton. He sold $15 worth of skins to a furrier on Lackawanna Avenue and visited enough downtown barrooms to find himself feeling "a little tipsy" before taking a ride home from a neighbor. They parted company at a fork in the road a mile away from his front door. Scott never made it home. The following morning his sons found a pile of his clothes on the roadside. Authorities were called and searches were conducted to no conclusion. His mysterious disappearance was cause of speculation amongst his neighbors throughout the summer of 1905 as people wondered if "he was murdered and cast into Maple lake" or if he had suddenly "become crazy, strip[ped] himself of his outer clothing on one of the roughest nights of the…spring, and wander[ed] away in his delirium, losing himself in the surrounding mountains" (Scranton Republican, April 28, 1905). On October 16, a hunter discovered Scott's remains in a "clump of bushes" (Scranton Times, October 16, 1905) a half mile from his home. Authorities suspected no foul play but the Spring Brook locals were skeptical that such an experienced outdoorsman would have managed to get lost in an area he was so familiar with.
The Everhart Museum has on view in our ornithological gallery a Golden Eagle bagged by Ziba Scott near Panther Lake in Simpson, PA in 1894. He brought it to Dr. Everhart, who entrusted it to Scranton taxidermist George Friant (1859-1916) to mount. So rare is this species of raptor in our area that Dr. Everhart lent it to be displayed in the window of Phelp's drugstore on Wyoming Avenue in downtown Scranton.
---
Written by Michael Wisneski, Gallery and Collections Manager.