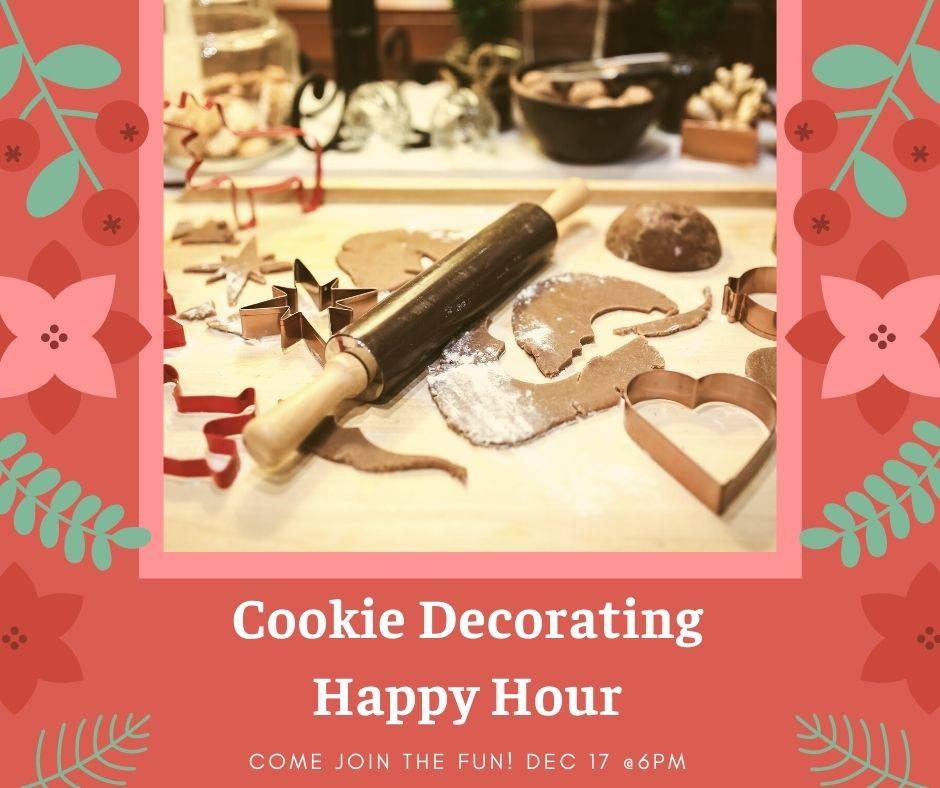 Virtual Happy Hour
Join Museum Educator Sarah Sutton for the monthly Virtual Happy Hour!
Each month will kick off with a history review with Educational Manager, Sarah Sutton. Sarah will share her favorite themed mixed drink recipe and this month we are changing it up for the holidays with a special cookie decorating segment!
When: December 17 at 6:00 PM
Cost: FREE
Age: 21+
NOW LIVE STREAMING ON OUR YOUTUBE CHANNEL
Happy Hour will be held virtually on YouTube. No registration is required, but we encourage you to subscribe to our channel to receive updates on live stream programs.
You can make a difference.
Please consider donating to our beloved Everhart Museum by clicking here
DONATE NOW!
Every dollar raised will be used to support virtual programs offered and care for the collection.