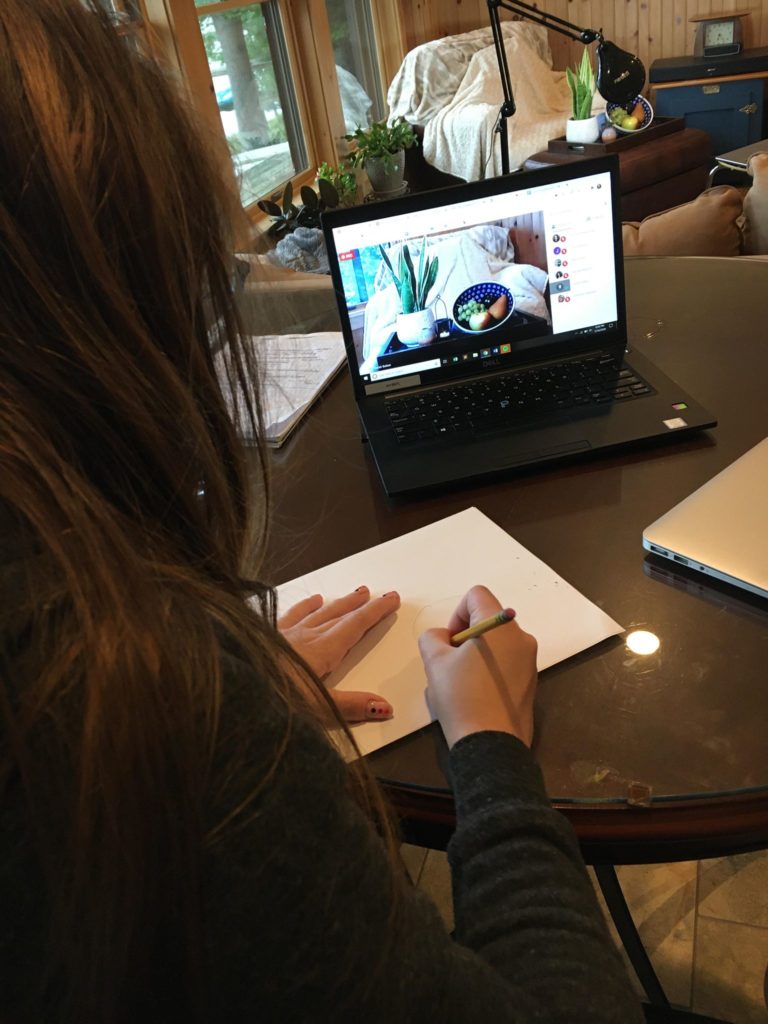 Virtual Happy Hour
Join Museum Educator Sarah Sutton for the monthly Virtual Happy Hour!
Each month will kick off with a history review with Educational Manager, Sarah Sutton. Sarah will share her favorite themed mixed drink recipe and turn the camera to a themed still life.
When: December 17 at 6:00 PM
Cost: FREE
Age: 21+
NOW LIVE STREAMING ON OUR YOUTUBE CHANNEL
The concept of the Virtual Happy Hour is to hang out together, draw together and enjoy your favorite wine or cocktail while learning about art. Each month, Sarah will focus on a different artwork or series of artworks as the inspiration for the evening.
After a brief talk, Sarah will turn the camera over to a live still life and you are encouraged to draw along or just listen to the music!
You will need:
A pencil/paint/charcoal or medium of your choice
Paper
Wine and snacks *optional
Happy Hour will be held virtually on YouTube. No registration is required, but we encourage you to subscribe to our channel to receive updates on live stream programs.
You can make a difference.
Please consider donating to our beloved Everhart Museum by clicking here
DONATE NOW!
Every dollar raised will be used to support virtual programs offered and care for the collection.