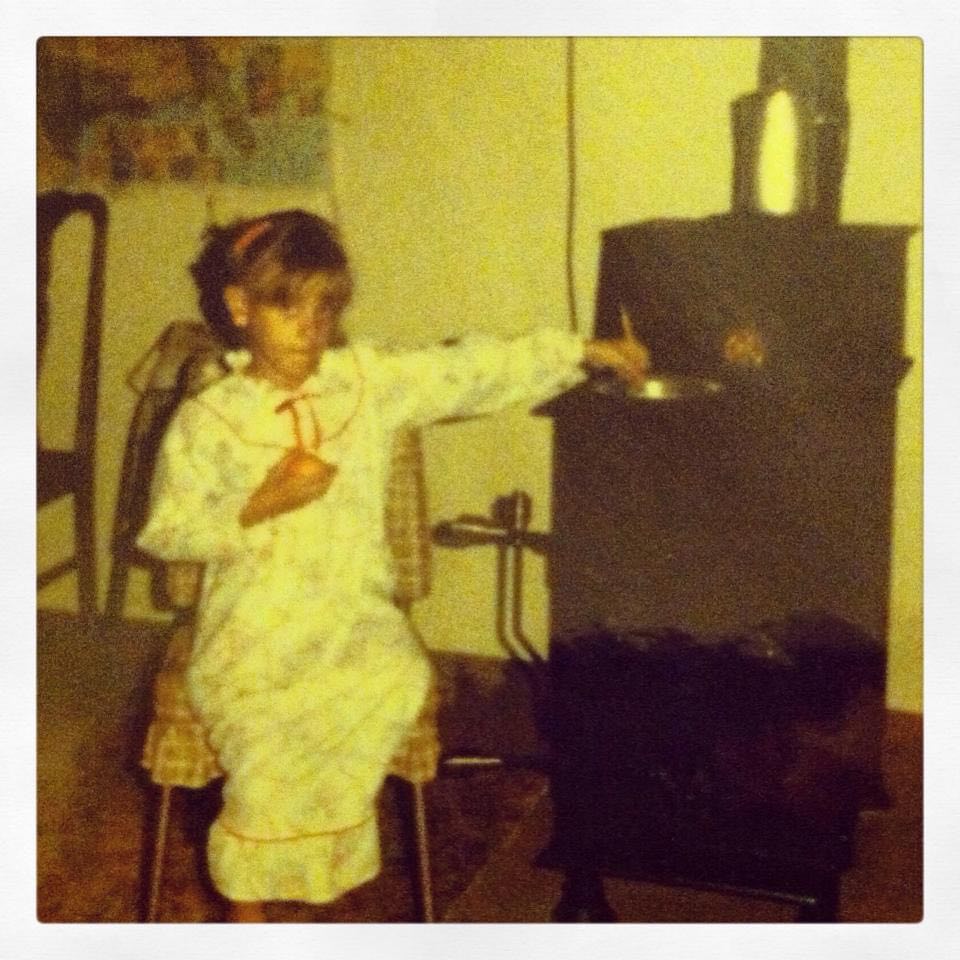 Easter 1990. This is me at 7, sitting in front of a coal stove in the basement of my grandparents house in Northeastern Pennsylvania. I learned the traditional folk art of Ukrainian egg decorating, or Pysanky, from my grandmother over 30 years ago.
Pysanky, meaning "to write", is a centuries old art form. Pysanky dates back thousands of years ago and is said to have been produced in prehistoric Ukraine, according to My Modern Met. Archaeologists have found decorated ceramic eggs to back up this theory. Museums today collect Pysanky as important historical artifacts. I was surprised to discover a small collection of decorated eggs in the Everhart Museum collection, pictured below.
Pysanky are decorated using a wax-resist (batik) method with a specially designed tool called a kistka. Designed eggs were traditionally considered to be a talisman, warding off evil and protecting whomever they belonged to. Symbolic meanings of Pysanky motifs vary. This is primarily due to the fact that the tradition is so old, that through the passing of information from generation to generation many symbols have changed their names and meaning. Ancient to present day designs include geometric designs, floral designs, animal designs, Pagan and Christian religious motifs.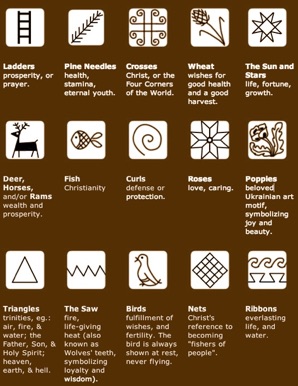 Eggs are traditionally kept in the home from year to year as decoration and to keep the home protected. Today, the experience of creating eggs together is very common and museums like the Everhart offer classes around the holiday season. I've recently started sharing this tradition with my children.
The time of shared and meaningful experiences at home is especially important in creating a strong family bond and long-lasting memories. Connecting experiences like these to cultural heritage, gives children a sense of belonging and identity and connects them to their past. Traditions also provide a structure for continuity within the family unit and contribute to emotional health and well-being of family members.
Below I've included an infographic with a step-by-step overview on how you can make your own pysanky at home. Here's also a link to my tutorial for beginners: DIY: Beginner Pysanky
Looking for additional resources for your family? Check out the Everhart Museum Family Workshop.

SOURCES:
Brenner, A. (2014, May 29). 5 Ways to Create Family Traditions. Retrieved from https://www.psychologytoday.com/us/blog/in-flux/201405/5-ways-create-family-traditions
Pysanka Symbols and Motifs. (n.d.). Retrieved from http://www.pysanky.info/Symbols_NEW/Symbols.html
Stewart, J. (2020, April 5). Pysanky: The Beautiful Tradition of Ukrainian Easter Eggs and How to Make Your Own. Retrieved from https://mymodernmet.com/pysanky-ukrainian-easter-egg/
---
Written by Stefanie Colarusso, Director of Programs and Events.