May's Object of the month is a taxidermy mount of a young swan with an interesting history. The June 22, 1955 edition of The Scranton Times carried the following photo/caption: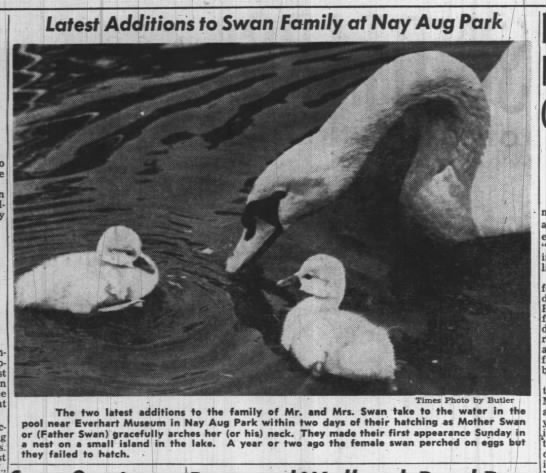 ---
Just over a month later, the same paper reported that tragedy had struck:
"Baby Swan Dies of Indigestion
One of the two baby swans born on June 20, at Nay Aug Park died today – a victim of public kindness, according to H.M. Kerber, superintendent of parks.
Mr. Kerber said the cygnet was a victim of acute indigestion brought on by eating food thrown into the water by park visitors.
He said the baby swan ate popcorn, candy, bread and other edibles hurled into the water in the pool at Everhart Museum where the baby swans and their parents are on display.
He requested that the public refrain from feeding the swans at the risk of losing the second cygnet."
---
The remains of this poor bird must have been brought to the Everhart's longtime resident taxidermist, Michael J. Kelly (1879-1959), because in the Museum's collection is a five-week old immature swan with a tag indicating that it was born in Lake Everhart on June 20, 1955.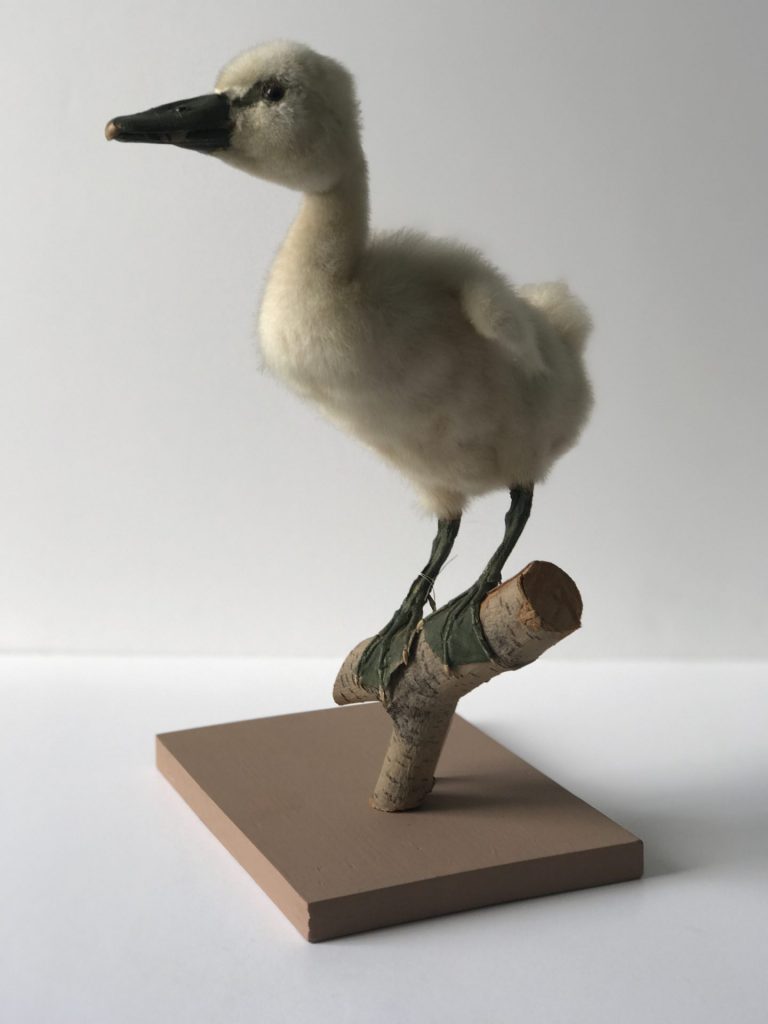 The public did not heed the warning of the Parks Superintendent as just a month later, The Scranton Times reported the other baby swan also died due to what was determined to be "indigestible food."
---
Written by Michael Wisneski, Gallery and Collections Manager.