Museum Adventure Kits and Virtual Summer Camp
In the summer of 2020, the Everhart Museum offered Museum Adventure Kits and Virtual Summer Camps.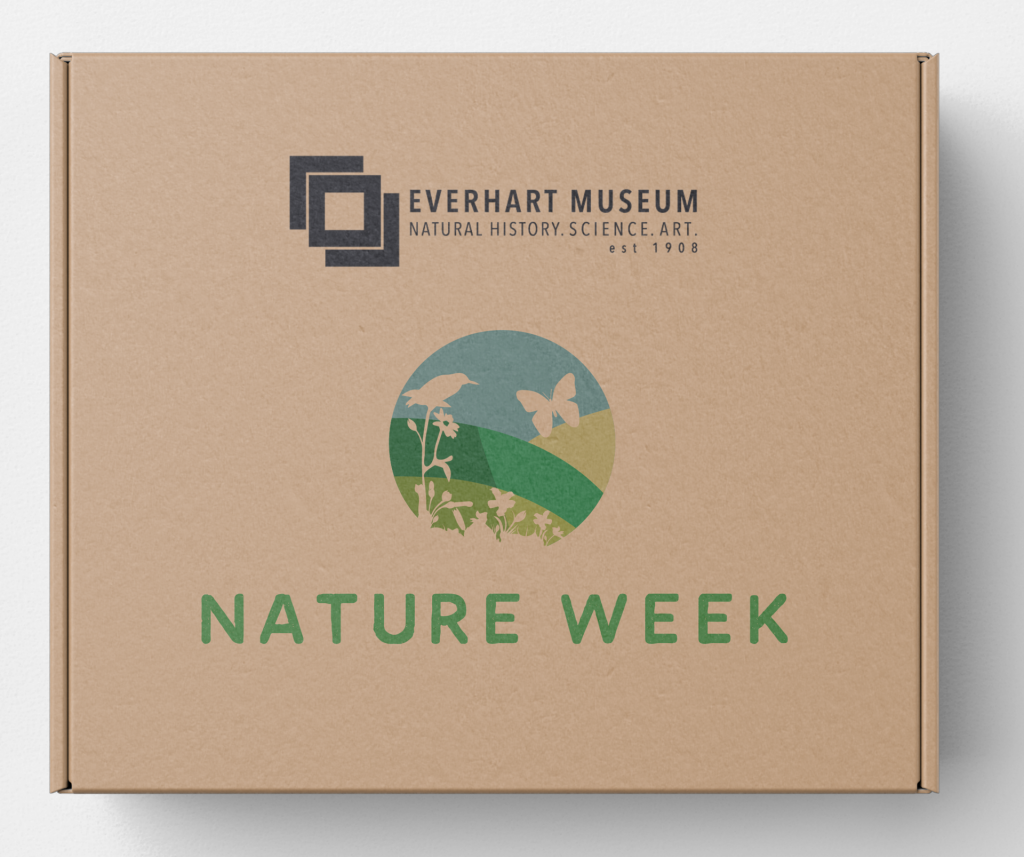 Inspired by weekly summer camp themes, the Museum Adventure Kit is a curated box of hands-on activities, exclusive to the Everhart, with digital codes for access to live classroom experiences with museum educators. Each week has a unique story to tell, as campers will follow characters through adventures in Nature, Art, and Mysteries of the Ancient World.

Two kits will be available per Museum Adventure week, one kit for kindergarten through 2nd graders and one for 3rd-6th graders. Each kit contains supplies for one child, but the adventure can be shared with the whole family!
WHAT DOES EACH KIT INCLUDE?
A short story, written by museum staff exclusive to the Everhart Museum Collection
Full printed lesson plans;
All tools and supplies needed for projects;
Printed artworks or 3-D printed collection pieces
Codes to unlock digital step-by-steps, links to recommended virtual field trips, and additional resources
Schedule of live-daily classes or discussions and morning warm-ups with Museum staff
Free family admission passes for a year
CHOOSE YOUR ADVENTURE
Week 1: July 13-17- Nature Adventure
Pick-up scheduled between July 6-10
SOLD OUT!
Kindergarten through 2nd Grade:
Butterfly Discovery on The Pamana Expedition
Go on a journey through Panama with renowned taxidermist, Michael Kelly; museum curator and botanist, RN Davis; and boy scout, Ford Pethick to discover the elusive Blue Morpho (Morpho menelaus) butterfly. In 1921, the Everhart Museum assembled a group of explorers to travel to Panama in search of exotic plants and animals. The plan was to bring back preserved specimens so the people of Scranton could learn about unique flora and fauna. This week we will learn about the methods these explorers used to plan, map, preserve, and document their journey into the rainforest. What can we learn from the butterflies and plants that are around us? Are you brave enough to explore your outdoor space?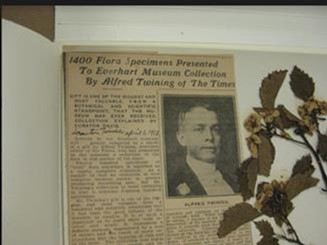 SOLD OUT!
3rd through 6th Grade:
Dr. Twining's Strange and Unusual Herbarium
Follow the historic footprints of Dr. Alfred Twining to determine what is growing in your very own backyard. From poisonous plants to vicious vines and protruding petals, campers will discover ways to identify, document, protect and preserve plants. Dr. Twining donated a very special collection to the Everhart Museum in the early 1900s — his herbarium! Dr. Twining traveled all over Northeastern Pennsylvania to find examples of local flora to preserve for scientists of the future. This week we will learn about the art of preserving plants and how to care for living plants. How creative can your field notes be? Find out if you have a green thumb or maybe the special skill of creating nature-inspired art.
---

Week 2: July 27-31- Art Adventure
Pick-up scheduled between July 20-24
SOLD OUT!
Kindergarten through 2nd Grade:
The Story of the Fisherman
from Kanagawa
Imagine you are among the Fishermen of Kanagawa, Japan, in the early 1800s. You are transporting live fish back to shore when suddenly you see a swell rising behind your oshiokuri-bune boat. The wave rises higher than you have ever seen on your many fishing trips out to sea. As the wave crashes and pushes the boat quickly to shore, you sigh a breath of relief. It is time to document your adventure so your friends and family will believe your story. Luckily for you, the art of woodblock printmaking is very important in Japan, and Gyotaku, or fish prints, will document the fish you brought back. During this week of camp, you will learn about the art of storytelling through printmaking!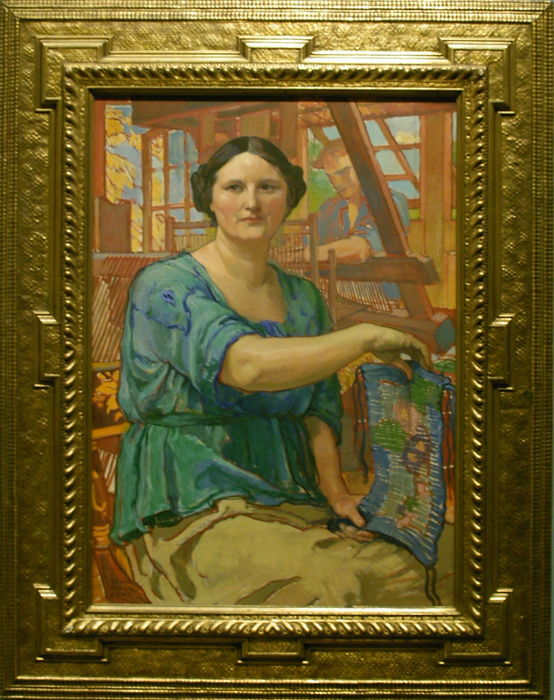 SOLD OUT!
3rd through 6th Grade:
Stitching a Story:
A Weaver from New Hope

Albert was looking for his mother's old records in the attic when he discovered a painting of a woman in front of a loom. When Albert asked his mother about the painting, she told him the story of their family tree, and pointed to the women in front of the loom. His mother explained, this is your great-grandmother, Anne. "Your great-grandmother worked as an artist during a very difficult time in American history." said his mother. "At your age, she was learning how to create beautiful artworks, a skill passed down from her mother." Join Albert and his mother on a journey through time to learn about his family tree, local history, and the art of textiles.
---

Week 3: August 10-14- Mystery Adventure
Pick-up scheduled between August 3-7
SOLD OUT!
Kindergarten through 2nd Grade:
Magical Egypt – Animals and Insects of the Ancient World
Why do we see images of animals all over the temples and tombs of ancient Egypt? Egyptians used animals to represent gods and goddesses in art. Images of animals have secret meanings that archaeologists have decoded. This week, discover the meanings of these ancient animal images, and why Egyptians honored animals in art. See, hear, and touch these ancient artifacts.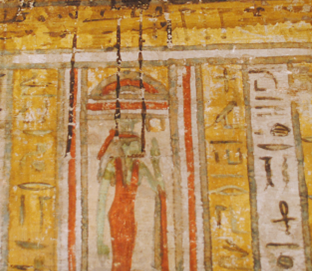 SOLD OUT!
Grades 3rd through 6th:
Breaking Codes in the Tomb of Queen Hatshepsut
In 1903, Egyptologists discovered a tomb in the Valley of the Kings containing a female mummy. In 2007, this mummy was brought to Cairo's Egyptian Museum for testing. It was discovered that this mummy was the body of a pharaoh, but not any Pharaoh, one of Egypt's few queen rulers! Queen Hatshepsut was almost erased from history after her death, and it wasn't until the 1900s that archaeologists discovered her unique story. Together, we will piece together the story of Queen Hatshepsut, and solve the mystery of why she was almost forgotten
---
HOW MUCH DO THEY COST?
A limited number of kits will be available for a one-time special discount of $15 each. Kits are recommended at one per child. (The value of each kit is $90)
---
HOW TO PRE-REGISTER:
The cost of each Museum Adventure Kit has been reduced to $15 per kit thanks to support by the Board of Trustees of the Everhart Museum. Each kit is valued at $90. This is a limited time offer based on kit availability.
Pre-registration for kits begins on June 1st.
The pre-registration links below will become active for on June 1st.
Pre-registration deadline for $15 kits is ONLY available until June 15th or when kits SELL OUT
Payment is due upon registration
Limited quantities will be available at the $15 special discount
See below for more information on how to be added to our wait list once kits sell out.
Once kits are purchased, a curbside pick-up schedule will be sent out to encourage social distancing. Kits will be distributed one-week prior to designated camp week.

NOT FROM NORTHEAST PA? THAT'S OKAY, WE SHIP!
Kits are unique to the Everhart Museum and can be shipped outside of Lackawanna County. Shipping fees apply.
Please pre-register by clicking the links below.
The link will redirect you to our registration site, where you can provide more information about your child. Once you enter your child's grade level, the appropriate kit for each week will be held for you.
ALL WEEKS ARE CURRENTLY SOLD OUT!
If you are able to, you too can support our educational programs by making a donation!
DONATE NOW!
Museum Adventure Week is underwritten by Arts Engage!, Lackawanna County, Pennsylvania Council on the Arts, and the Maslow Family Foundation.
Is the kit you're interested in SOLD OUT? Please contact the programs department via email at assistant.programs@everhart-museum.org to be added to a wait list. You will be notified if additional camp kits become available.
Please contact the programs department via email at assistant.programs@everhart-museum.org.