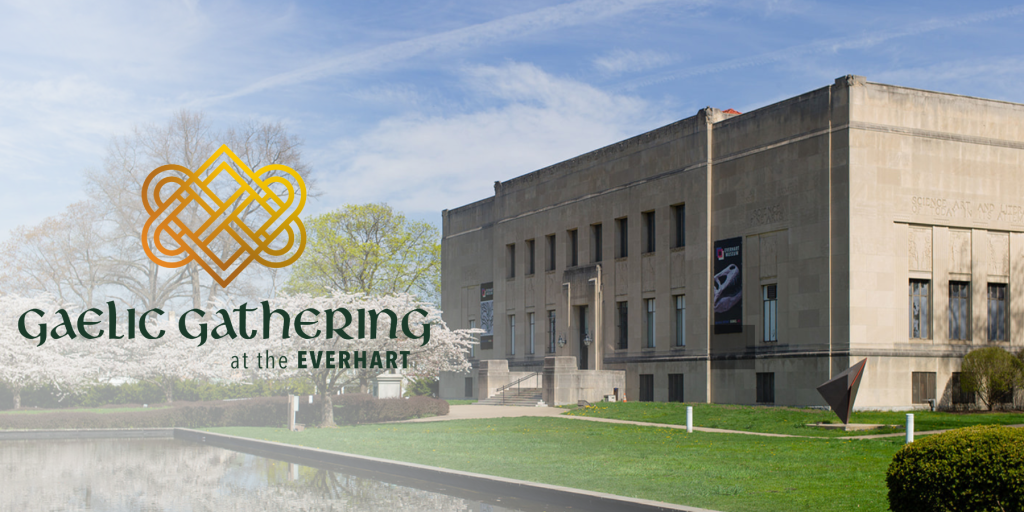 Celebrate Irish traditions at the Gaelic Gathering at the Everhart, a fun 21 and older Irish-themed event on Friday, July 14 from 5:30 p.m. to 7:30 p.m. The Gathering takes place on the Museum grounds in beautiful Nay Aug Park and features a slate of exciting elements, all provided with the cost of registration of $50 per person, except where noted.

*Poor Man's Gambit, a lively Irish band 
*Irish appetizers from Stirna's
*Irish beer  by Cadden Bros. Beer Distributors
*Yard games (large block jenga, cornhole)
*Pot of Gold Raffle with $1,000 ($10 per ticket)
*$1,000 in door prizes
*Irish-Themed Signature Drink
*Axe throwing from PA Party Rental
*Craft soda from Parlor Beverages

The Everhart is currently seeking sponsors for this event! All sponsors will receive recognition and visibility on social media, the event webpage, and at the event. Please review the following sponsorship options to see if you would like to contribute:

Shamrock Club………………………$5,000 (includes 6 tickets)
Leprechaun Club………………………$3,500 (includes 4 tickets)
Celtic Cross Club…………………….$2,500 (includes 2 tickets)
Pot of Gold Club………………………$1,000
Ireland Club…………………………….$500

This project will provide unrestricted support for the Everhart Museum, a tax exempt (24-6002308), 501(c) (3) non-profit organization celebrating its 115th year in 2023.

To sponsor the Gaelic Gathering, contact John A. Farkas, Ph.D., at 570-346-7186, ext. 515 or jfarkas@everhart-museum.org.