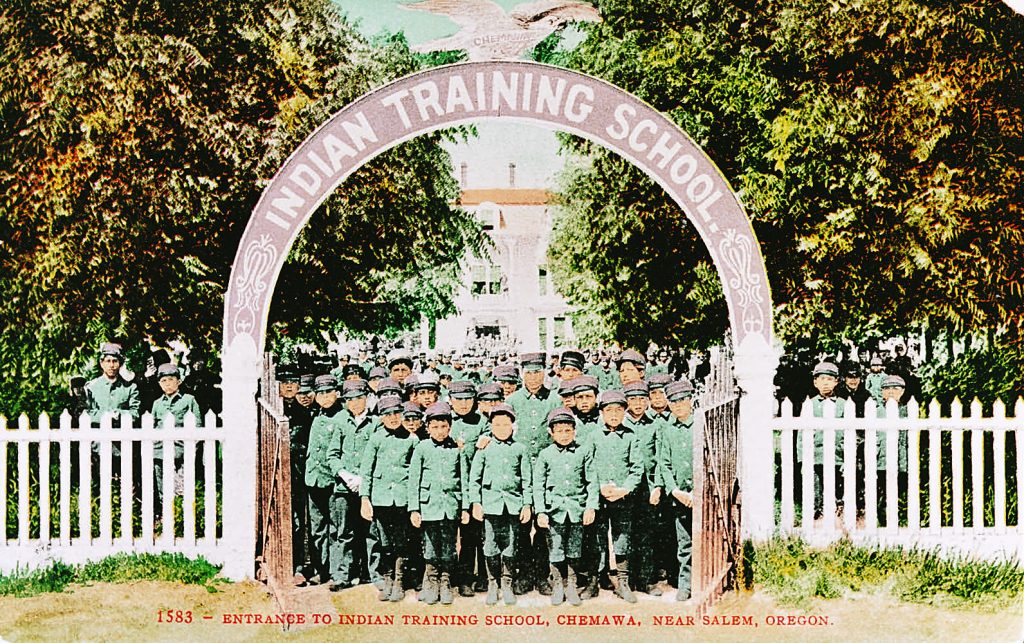 Away from Home: American Indian Boarding School Stories
June 17- August 16, 2021 | Maslow Galleries
This exhibition explores off-reservation boarding schools in its kaleidoscope of voices. Visitors will explore compelling photographs, artwork, interviews, interactive timelines, and immersive environments, including classroom and dormitory settings, illuminate first-person accounts. Experiences of gaining things useful and beautiful out of education, despite a formidable, fifty-year agenda that mostly maligned Native American capabilities, call us closer; each trial, each turning of power seeded in human survival, strengthening Indigenous identity.
This exhibition is made possible by NEH on the Road, a special initiative of the National Endowment for the Humanities. It was adapted from the permanent exhibition, Away from Home: American Indian Boarding School Stories, organized by The Heard Museum in Phoenix, Arizona.


---
Every Stitch Counts: Youth Activism through Textile Arts
September 2 – December 27, 2021 | Maslow Galleries
The tradition of textile art permeates across almost every culture and throughout time. This art form has continued to be a vehicle for artistic expression and has evolved into a form of activism. In collaboration with the Social Justice Sewing Academy, this exhibition showcases quilts created by students and young people across the country. Each quilt highlights social justice issues that have affected the lives of themselves, their family or their community. The powerful imagery and unique narratives of the exhibited quilts address issues of racism, sexism, gun violence, education, immigration, and poverty.
Works on exhibit will include pieces from the Everhart's collection as well as works on loan from the Social Justice Sewing Academy, a youth education program that bridges artistic expression with activism to advocate for social justice.
Exhibition underwritten by: