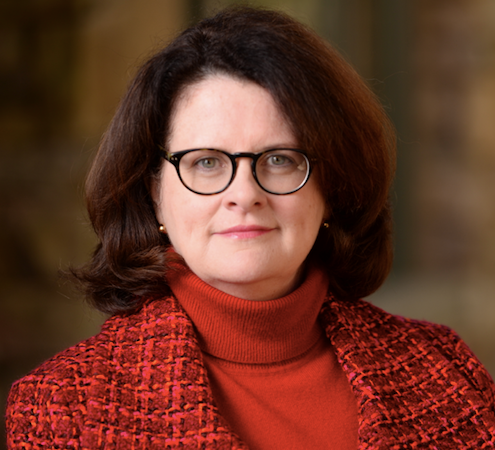 FROM THE EXECUTIVE DIRECTOR
January 11, 2022
Dear Friends,
The Everhart Museum always brings in the new year with a period of rejuvenation. Each year the Museum closes for the month of January, during which time staff attends to tasks to enliven and brighten spaces, hones the education and events schedules for the upcoming year, performs routine maintenance, and prepares for the unveiling of new temporary exhibitions.
January 2022 is no different as we get ready to re-engage with the community in enriching and inspiring ways when the Museum reopens on February 3. While doing so during COVID-19 remains challenging, the Everhart's staff and board remain steadfast and hopeful about the year ahead.
When visitors enter the Museum in February, they'll be greeted by a newly imagined reception area that highlights objects from the permanent collection, inviting them to explore the galleries further. New temporary exhibitions focus on connecting the Museum with the community. In the education wing of the Museum, the annual Scholastic Art Exhibition, on view until February 27, features stellar works by regional high school students. Meaningful Objects: Art and Artifacts from the Homes of the Everhart's Board and Staff runs February 17 through June 5 in the Maslow Galleries on the second floor, highlighting eclectic and fun objects from board and staff members. This exhibition includes everything from antique sound machines, French Impressionism, and Currier and Ives prints to Mickey Mouse memorabilia, an antique truck grill, and contemporary art. Narrative texts accompanying the objects illuminate why these objects occupy a special place in the owners' hearts and minds.
Bold Independence: African American Quilts from the Collection of David Whaley, reopens and continues until June 5. This exhibition features quilts made during the second half of the 20th century by eleven African American women from Mississippi and Alabama. For the second half of the exhibition's run at the Museum, I've personally selected objects from the Everhart's permanent collection to pair with the quilts. These objects from West African peoples help to illuminate the quilts' relationship with cultural memory, identity, and heritage.
In addition to temporary and permanent exhibitions, the Museum continues its free Community Days and Light on Culture events. Look for them on the website, social media, and in the monthly newsletter. Also, this year, look for new family-oriented programs, renovated permanent exhibition galleries, and a revitalized gift shop. We look forward to seeing everyone and sharing the wonders of the Everhart.
Happy New Year!
Best,
Kathy Johnson Bowles
Everhart Museum Executive Director
---
Past Letters from the Director