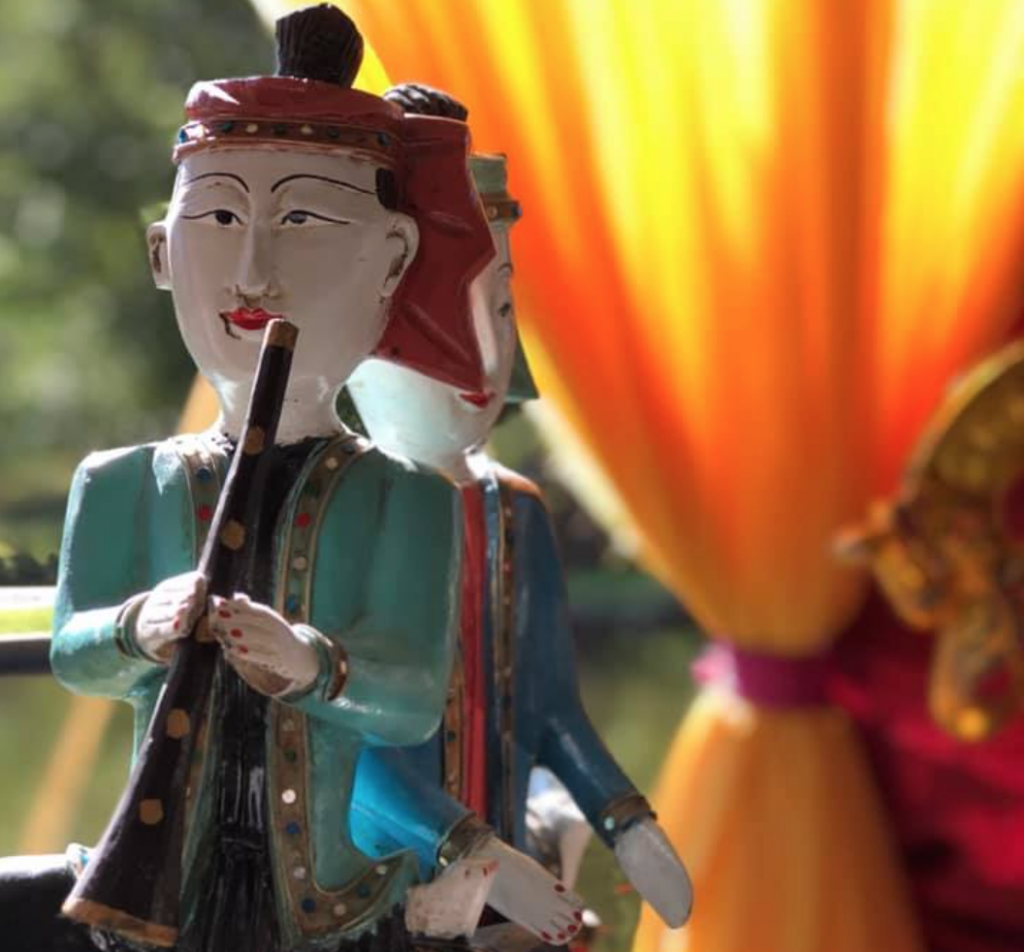 ABOUT THE FOLK ARTS INITIATIVE AT THE EVERHART MUSEUM
Featuring The Folk & Traditional Artists of Lackawanna, Luzerne, Pike, Susquehanna, Wayne and Wyoming Counties
As a Folk and Traditional Arts Partner with the Pennsylvania Council on the Arts (PCA) the Everhart is working to sustain cultural and artistic practices rooted in the histories, traditions, and everyday lives of people in Lackawanna, Luzerne, Pike, Susquehanna, Wayne, and Wyoming counties.
We are working to identify traditional artists in this region, create a curated roster of those artists, assist them in keeping their traditional practices alive, and increase public access to folk arts.
---
The Process
Through this Initiative, the Everhart is seeking artists and practitioners who qualify as experienced folk & traditional artists. Through this process we will research, document, and present the traditional and folk artists in our region who celebrate and preserve our diverse cultures, valuing time-honored traditions from here and around the world.
The first step is to send an open call for applications and recommendations, then review and conduct additional fieldwork. Finally, this initiative will present a vetted roster of folk arts practitioners.
---
What are Folk & Traditional Arts?
Rooted In Community, Passed Down Through Generations, Balancing Tradition with Changing Times.
Folk and traditional arts are rooted in community traditions, in the collective experiences of people who share a common ethnic heritage, cultural mores, language, religion, occupation, or geographic region.
These arts practices can be either artistic or utilitarian (or both) with very specific, traditional techniques that are shared within families, neighborhoods, and communities.
Folk arts traditions are shaped by values and standards of excellence that are passed from generation to generation, most often within family and community, through demonstration, conversation, and practice.
The nature of community is to continue to evolve from the base point of revered traditions. Folk arts, then, also continually grow beyond the limitations of traditional expressions, to encompass emerging circumstances and new world views.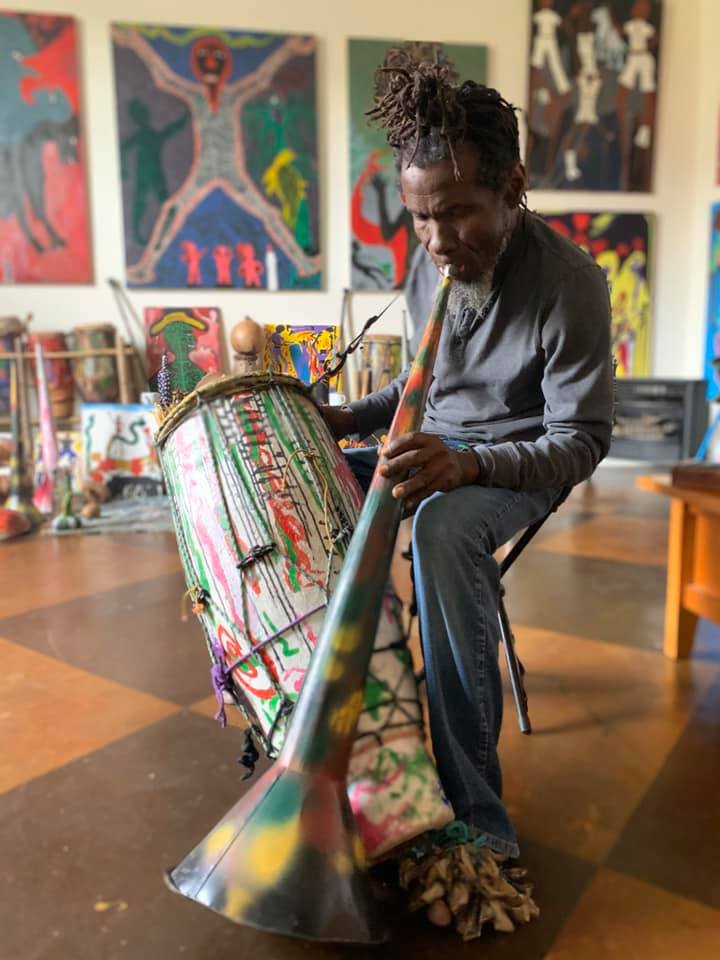 What Art Forms Are Considered Folk & Traditional Arts?
Broadly defined, Folk Arts include traditional methods of visual arts, hand crafts, music, drama, literature, and dance.
Folk artists are "Tradition Bearers" who have spent years expressing their personal creativity through a wide variety of media – including but not limited to the following:
Woodworking, Masonry, Fabric and Fiber Arts, Metal Work, Story Telling, Calligraphy, Bookbinding, Instrument Making, Botanic Arts, Paper Making, Ethnic Culinary Arts, Basketry, Millinery, Caning, Painting, Linguistics, Print Making, Sculpture, Cultural Dance.
Please Note: For the purposes of this Initiative, Fine Artists will not be considered, unless their artistic process centers around highly traditional processes within their art form.
---
How Will Artists Be Selected for The Roster?
This Initiative seeks to create a roster of artists highly experienced in their field, whose folk and traditional arts training can be documented or demonstrated over time.
There are so many ways to define folk arts, and to limit inclusion of various art forms – but our goal here is to be broadly inclusive of form. As seen above, most forms of folk and traditional arts will be considered. What we care about is your experience and your means of training.
Artists who either submit an application or who are recommended to us will be considered by our panel of reviewers – each of them cultural arts professionals.
Artists who are then recommended by our panel will be further interviewed to determine whether they will be included in the Official Roster of Folk Artists.
Those artists will be featured on our web site, as well as being included in the PCA Statewide Folk Artist Roster.
The application to apply for inclusion on the Official Roster is now open. We look forward to learning about your art!
---

ROSTER PROCESS
Panel Review
We will thoroughly consider each applicant with our panel of experienced arts & culture professionals, each of whom recognize the breadth of both folk and traditional art forms. Along with your application, we will also review any videos, interviews, photos, etc. you feel best represent your practice.
Express Yourself in Your Own Words
Your application gives you the opportunity to describe, in your own words, your art and your own journey within it. This portion of the application is your best tool for helping us truly understand you and the traditional practice or art you perform.
If you are selected to be included on the Folk & Traditional Arts Roster, it will be your own words that are used to represent you and your art, rather than a generic description written by a someone who doesn't know you. Be honest, be thorough, and let your experience, passion and personality shine! We look forward to learning about you and your art form.
Opportunities for Every Applicant
With your permission, we will share your arts info with our PCA (PA Council on the Arts) partners – so that every applicant can be considered our partners' arts resources as well. Partners include the PPA (PA Partners in the Arts) and AIE (Artists In Education.)
---

ABOUT THE PCA
The mission of the PCA is to strengthen the cultural, educational, and economic vitality of Pennsylvania's communities through the arts, by providing needed organizational and financial resources.
The goals of PCA's Folk and Traditional Arts Partnership are to investigate, document, present, sustain, and promote the folk and traditional art of Pennsylvania in order to celebrate our diverse heritage. We are proud to be a partner in this vital program.
---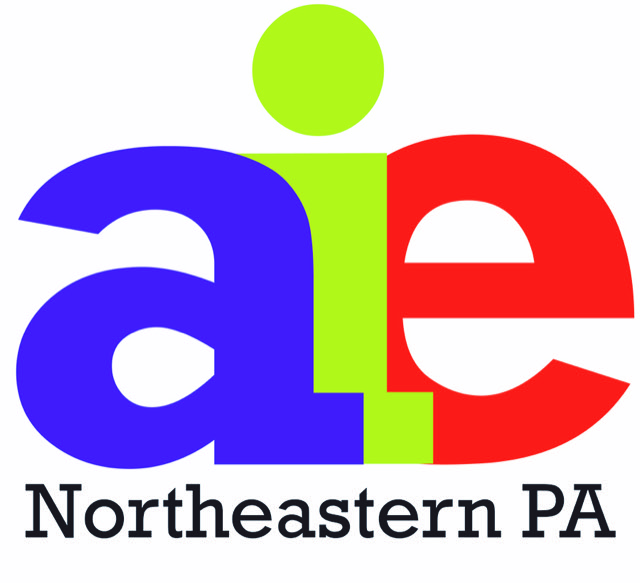 ADDITIONAL RESOURCES FOR REGIONAL ARTISTS
Two of the PCA's other programs can work hand in hand with the Folk & Traditional Arts Partnership: PA Partners in the Arts (PPA) and PA Artists in Education (AIE).
This initiative will work with the regional administrator of these two vital resources for artists, the Northeast Educational Intermediate Unit 19. As partners, we will bring to artists the resources of these and other regional arts organizations and community resources.