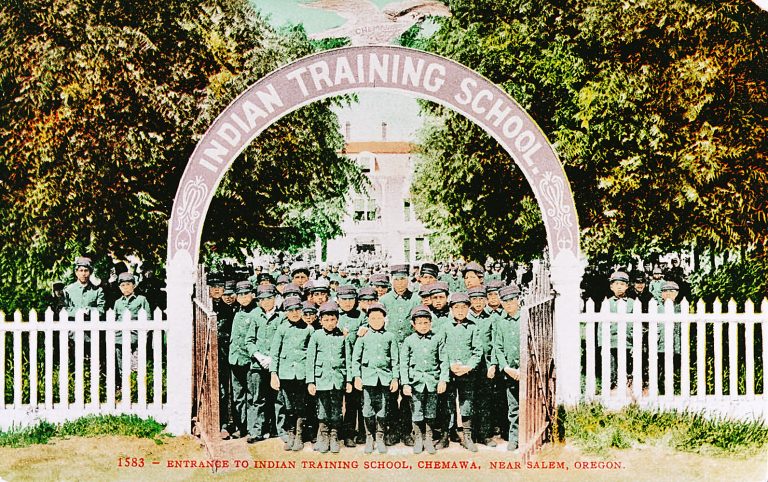 Away From Home: American Indian Boarding School Stories
June 19-August 15, 2021 | Maslow Galleries
This exhibition explores off-reservation boarding schools in its kaleidoscope of voices. Visitors will explore compelling photographs, artwork, interviews, interactive timelines, and immersive environments, including classroom and dormitory settings, illuminate first-person accounts. Experiences of gaining things useful and beautiful out of education, despite formidable, fifty-year agenda that mostly maligned Native American capabilities, call us closer; each trial, each turning of power seeded in human survival, strengthening Indigenous identity.
This exhibition is made possible by NEH on the Road, a special initiative of the National Endowment for the Humanities. It was adapted from the permanent exhibition, Away From Home: American Indian Boarding School Stories, organized by The Heard Museum in Phoenix, Arizona.
Away from Home contains sensitive content and is recommended for viewers Grades 8 and up.
Institutional Statement June 1, 2021, Indigenous Peoples' Boarding Schools


---
---

Everhart Retrospective
Ongoing | Gallery 1
This special exhibition will showcase reproductions of historic photographs of the Everhart Museum through the decades. The photographs will depict how the Everhart's building has changed over the decades as well as the many activities that have taken place within the Museum and on its grounds. Works will be rotated in and out over the course of the year to showcase different parts of the Everhart's history.
---