With over a dozen galleries to explore, the Everhart has something for everyone!
Museum collections have the power to inspire creativity, motivate artistic expression, and stimulate local pride. Exhibitions are an essential component of the Everhart Museum's mission. As a regional museum, the Everhart is committed to presenting works that not only celebrate the heritage of Northeastern PA but of communities around the world. The Everhart invites you to explore the collection throughout the three-story building.
Permanent Exhibits
---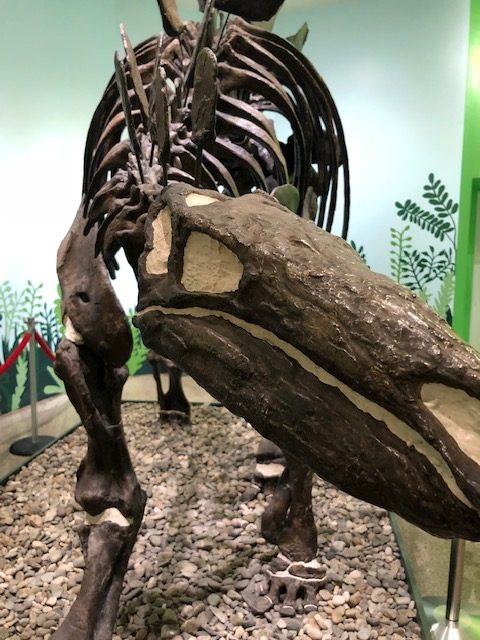 Fossil Gallery
This gallery includes fossil specimens spanning the Cambrian to the Quaternary period; fossil casts, including a fully-articulated Stegosaurus and a Tyrannosaurus rex skull; artwork depicting dinosaurs and Ice Age mammals by Charles Robert Knight.; and more.
---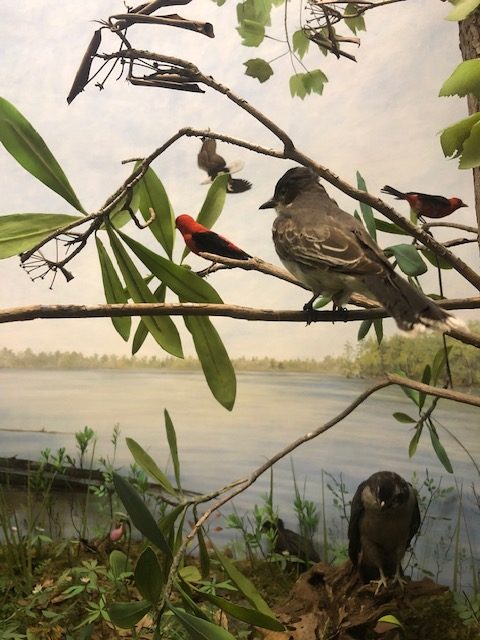 Bird Gallery
Featuring a large selection of birds and mammals, many of which having been part of Museum founder Isaiah Everhart's private collection, this gallery is a visitor favorite and includes several extinct and endangered species of bird, such as the passenger pigeon, whooping crane, and the ivory-billed woodpecker.
---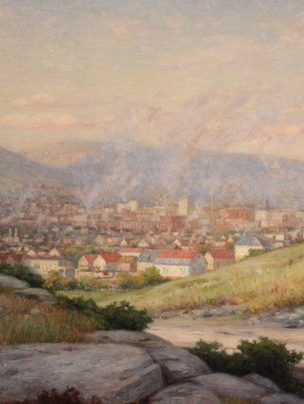 Art Galleries
The second-floor Main Gallery features a selection of works that tell the story of how the Museum's collection developed. In addition, several galleries are dedicated to regional arts including work by John Willard Raught, Hope Horn, and Dorflinger Glass. The Everhart has a long history of collecting and supporting regional arts and has amassed a substantial heritage collection.
---
Rocks & Minerals Gallery (Coming Soon)
Featuring rocks and minerals from the Museum's collection, this gallery is slated to be renovated and reopen summer 2022.