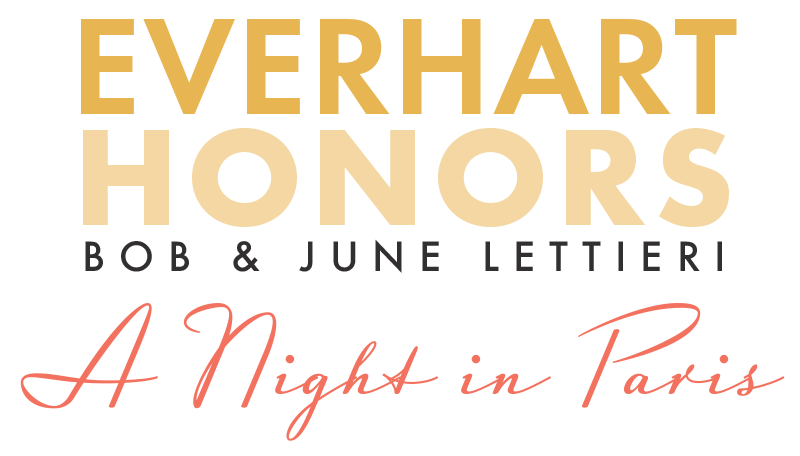 The Everhart's friends, trustees, and staff members alike were excited for Everhart Honors Bob & June Lettieri: A Night in Paris, which was set to take place October 8. It was to be our first major in-person fundraiser since 2019. Unfortunately, COVID cases have risen once again, which has prompted the Museum's leaders to make the difficult decision to cancel the event out of concern for everyone's health. 
The Museum will forge ahead in other ways. A video honoring the Letteiris and their dedication to the community will be presented virtually on October 8. A full complement of exhibitions and programming will continue. In addition, the Museum is creating a new strategic plan that will guide the next exciting era of the institution's commitment to the public. The Museum remains optimistic about its future. We hope you will as well. 
Even without the event, please consider financially supporting the Museum by clicking here.