Our world is full of so many different forms of art and cultural expression that our communities depend on for creative ways to bring us closer together. Folk and traditional arts not only provide us pathways of discovery to history and heritage but open us up to a unique experience of cultural sharing with one another. These art forms make way for more equitable representation of culture heritage in our communities and encourage opportunity to embrace diversity. Most of us recognize the term "folk art" as being artistic traditions which hold characteristic of specific ethnic, religious, linguistic, or regional groups. Often passed down from one generation to the next, folk art defines and tells a cultural story.
While we all have folk art in our communities in order to become more engaged and share these cultural assets in our lives we need to uplift the artists, workers, and cultural carriers in our neighborhoods. The Everhart Museum has recently been granted The Folk and Traditional Arts Regional Partnership through the Pennsylvania Council on the Arts. This partnership is meant to preserve and promote folk and traditional arts throughout six counties in Pennsylvania. Over the next several months, the Everhart will continue to grow and establish these networks of artists and cultural practitioners in six counties: Lackawanna, Luzerne, Wayne, Pike, Susquehanna, and Wyoming.
What's exciting about this opportunity is that it provides the opportunity to engage our communities with learning-based activities on the stories and history of our neighbors. It will allow us to support the representation of culturally diverse artists in a grass roots way that forages human connection and sustains culture.
Folk art is all about preserving cultural traditions and heritage and can also function as a way for empowerment through supporting an artist's business, craft, or cultural work. It includes exemplary artists who are masters of their craft, who have been passed down their trade, as well as cultural stables in our communities. To name a few examples, the form can be anything from painting, music, theater, dance, and culinary arts. The goal of The Folk and Traditional Arts Regional Partnership is to directly help support artists to sustain tradition and culture and recognize it as an asset to the overall community.
Did this post remind you of any folk or traditional artists in community? Can you recognize anyone in your neighborhood that is a cultural worker? We'd love to hear from you and learn more!
---
Interested in learning more about The Folk and Traditional Arts Partnership? Click here to visit the PCA's webpage.
Do you have questions about becoming an NEPA Folk Art Roster Artist? Please contact Nicole at folkart@everhart-museum.org
---
MEET THE FOLK ART PROGRAMS COORDINATOR: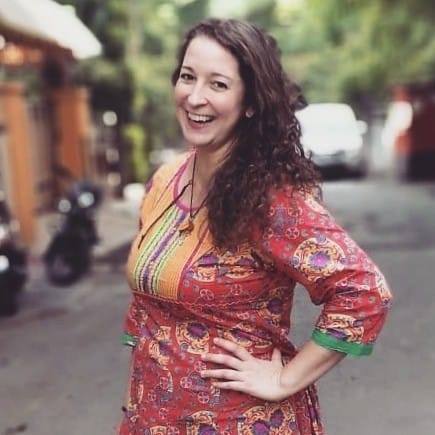 Nicole Guzenski has worked for the past several years in Northeastern Pennsylvania with immigrant and refugee communities, acting as an English as a Second Language Instructor and Program Coordinator. Earning her Masters of Arts degree in Cultural Sustainability from Goucher College in Maryland, she works to promote cultural engagement, representation, and equity in her community. She's passionate about the arts and studied film photography with an ethnographic focus in her undergraduate program at Keystone College in Pennsylvania. She is committed to bringing people together through multicultural education and developing conscious strategies that empower all identities in order to build stronger and more resilient communities. In 2018-2019, she received a Fulbright Fellowship to work on women's empowerment models in rural India, a place she has traveled and worked multiple times. She is a Dunmore native and currently resides there.
---
Written by Nicole Guzenski, Folk Art Programs Coordinator.